Tadd Fujikawa: The ultimate underdog
---
---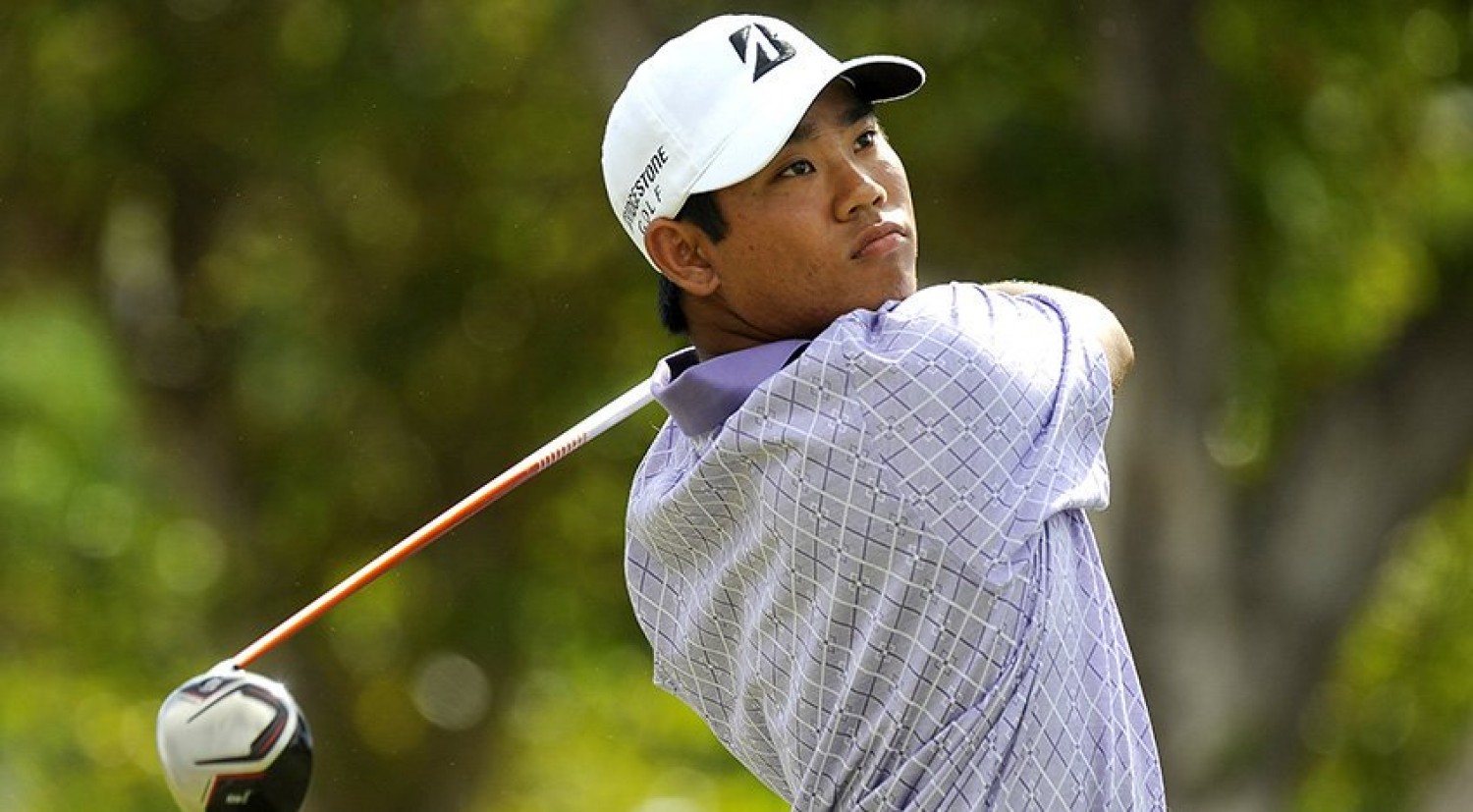 Fujikawa makes eagle at the 2007 Sony Open
At the 2007 Sony Open in Hawaii, 16-year-old Tadd Fujikawa makes eagle at the par-5 18th and becomes the youngest player in 50 years to make the cut in a PGA TOUR event.HONOLULU – The love of the underdog runs deep in sports. We all enjoy cheering for the little guy.
Say hello – again – to Tadd Fujikawa at the Sony Open in Hawaii.
A decade ago, he became an overnight teenage sensation. Just days removed from his 16th birthday, he shocked the golf world by finishing 20th at Waialae.
He's back this week hoping to springboard his flagging career.
He had to play two qualifiers just to get into the field, clinching his spot with a bullet-like hybrid from 210 yards on the fourth playoff hole of Monday's qualifier. The ball settled within tap-in range, giving Fujikawa the final spot in the tournament. That came after advancing through Sunday's pre-qualifying round.
It is not the path to his hometown event he would prefer to tread. He's struggled since turning pro at age 16. He's played 39 events offering world-ranking points, missing 30 cuts and never finished in the top 10.
He earned just $667 in prize money on the Mackenzie Tour-PGA TOUR Canada in 2016 and lost his card.
"I thought of quitting numerous times. It has been a struggle at times," Fujikawa said as he was helped by equipment reps on a PGA TOUR range for the first time since 2012.
"Two to three years ago, it was pretty rough for me. I was not in a good place. But it is nice to know I got through it. I still struggle, everyone does, but just having the assurance that I can get through it."
For the complete article CLICK HERE
---