Don't Rush when picking out a putter
---
---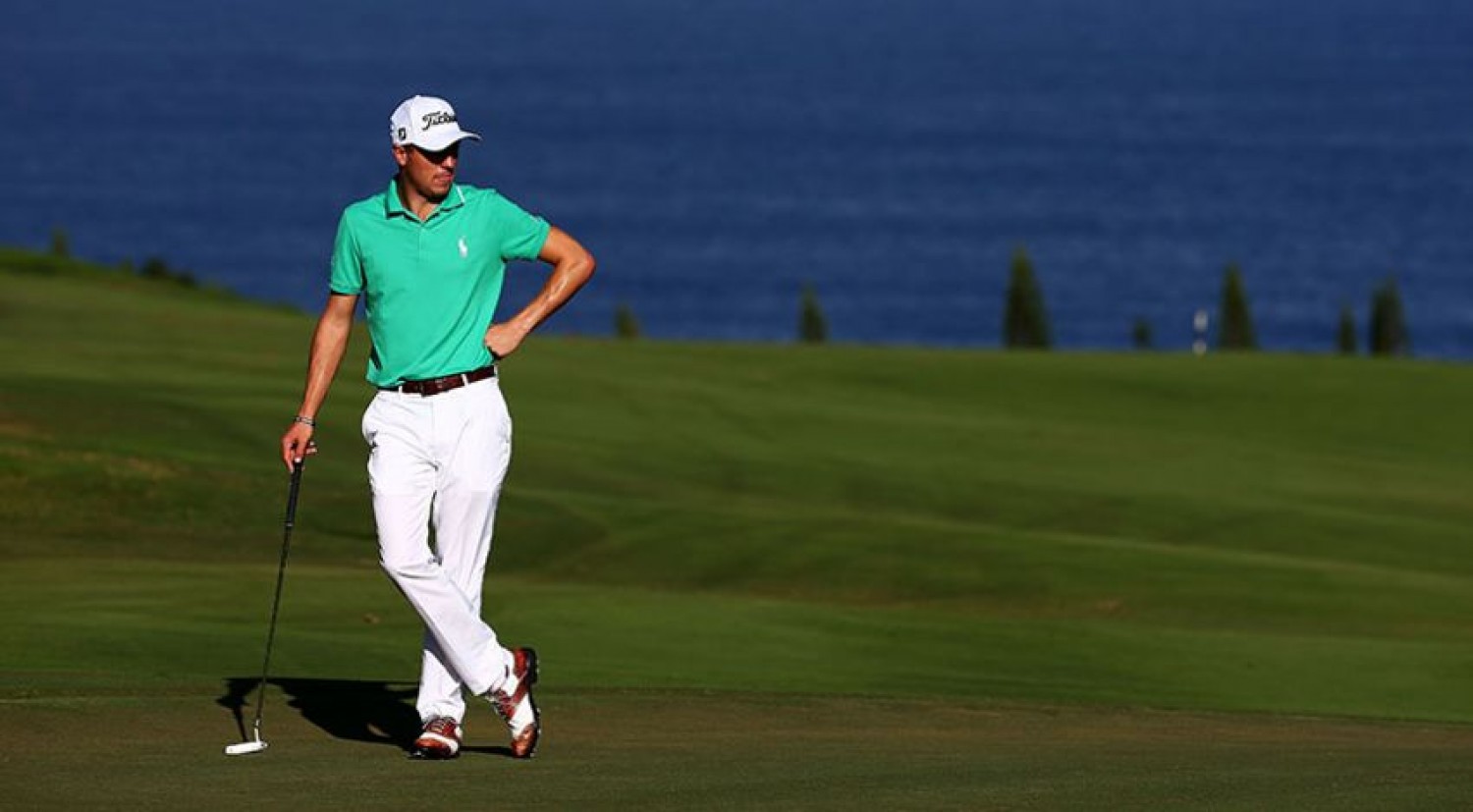 Justin Thomas closed out 2015 with a bang, recording three top-5 finishes and his maiden TOUR win at the CIMB Classic in his final 11 starts of the year. On paper, it appeared Thomas' game was headed in the right direction going into the brief offseason. However, there was one area the 22-year-old felt needed some work: his putting.
After finishing the 2014-15 TOUR season 95th in strokes gained putting, Thomas made the trek to California to work with putter guru Scotty Cameron on his flatstick. During the three-hour session, Cameron analyzed Thomas' address, stroke and follow through using high speed video cameras set up at various angles.
What the cameras revealed was that Thomas' body was slightly open to the target, which was causing him to pull putts. To help improve his alignment, Cameron added a crisscross design to the flange — similar to the red crisscross pop-through on the Scotty Cameron Roundback — that helped Thomas square up his body and putter face to the target.
"I've worked on camera before, but it just goes to show you how important it can be to have someone else take a look as well," Thomas told PGATOUR.COM. "The cross on the back of the putter made it easier to set up square to the target, After talking with [Scotty] we figured out that the cross was the best method for me, and it really works."
Thomas' recent trip to Cameron's studio to have his putting analyzed underlines the importance of getting fit for a putter. The best players in the world have putters that are tailor-made for their stroke and preferences, but when it comes to the average amateur, many forego the chance to get fit for one of the most important clubs in the bag.
"The way I look at is if I sold you 13 clubs, and I didn't work with you on the putter, you're probably still going to love your clubs," said Hoyt McGarity, co-CEO of True Spec Golf. "But if I can get you fit in a putter and help you make a couple more putts, your overall experience is that much better."
So what goes into the putter fitting process? If you can't find a fitter or putting lab in your area that has high speed cameras similar to what you'd find at Scotty Cameron's studios, don't fret, there are other ways to ensure your putter is dialed-in for the new season.
The first decision you need to make pertains to the head shape. The most common shape is a heel-toe weight blade — commonly referred to as a "Newport-style" head — that offers some forgiveness in a traditional package. The other end of the spectrum is the mallet, a high-MOI model that offers additional heel and toe forgiveness you otherwise wouldn't find in a standard blade.
To read more on this artilce Click Here
---