.
Diamond In the Rough Junior Golf Camp to be held July 4th-7th
---
---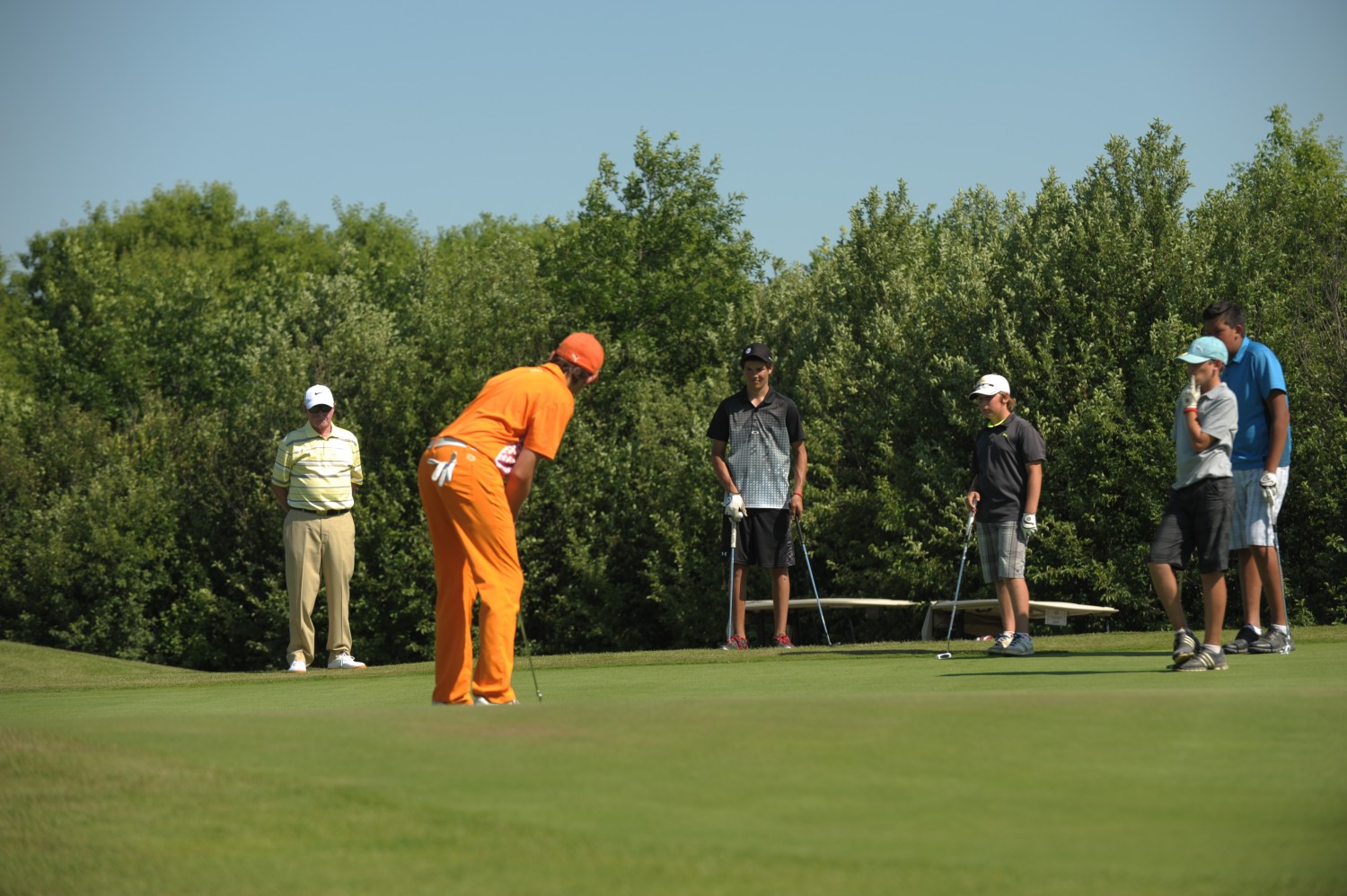 The 2017 Diamond In the Rough will be held July 4th-7th. This will be the 5th edition of the camp since it has been held at Deer Valley GC. We are proud to announce that we have Kevin Dietz (2014 & 2016 PGA of Sask Teacher of the Year) as our guest instructor.
The Diamond in the Rough Junior Golf Camp is a 4 day camp hosted at Deer Valley and run by our very own PGA of Canada professional John Greenough. Students are given instruction in all phases required to become a competent golfer. Some of Saskatchewan's finest PGA of Canada golf professionals are on hand to provide expert instruction to students. An understanding of the rules of golf and an understanding of golf etiquette will also be taught. Group size of instruction is maintained at one instructor to eight students. The entire facility at Deer Valley Golf Club is available for students. Direct instruction is tailored to students' ability. There is time dedicated to play and practice out on the course.
To register for this years camp please visit http://www.diamondgolfcamp.com/
---